Tila Nguyen (pronounced /tiːˈlɑː ˈnʊjɪn/) (legal name: Thien Thanh Thi Nguyen, born October 24, 1981), better known by her stage name Tila Tequila, is an American model, entertainer, and singer residing in West Hollywood, California. She is known for her appearances in Stuff, Maxim, Time, Penthouse, her role as host of the Fuse TV show Pants-Off Dance-Off and her position as the most popular artist on MySpace (according to page views) as of April 2006. She was raised in Houston, Texas. Her MTV show A Shot at Love with Tila Tequila premiered on October 9, 2007.

Nguyen was born in Singapore, where her family had emigrated from Vietnam after the Vietnam War. When Nguyen was a year old, she and her family moved to Alief, a suburb of Houston, where they lived, until they were admitted to a gated community run by a strict Buddhist temple. The family left the community when Nguyen was eight.

As soon as she entered middle school, Nguyen developed a tomboy attitude and got in fights. Her behavior eventually got her sent to a boarding school for six months before being transferred to another school. As soon as she reached high school, she used her sister's identification card to enter nightclubs, where she began recreational drug use and joined a gang. In an interview with Import Tuner, Nguyen said she had been searching for a sense of identity: "I was really confused then, 'cause at first I thought I was black, then I thought I was Hispanic and joined a cholo gang". Later she made some friends outside the gang who briefly helped turn her life around, however her past caught up with her, and she fled to Queens, New York at the age of 16.

Nguyen's career began at the age of 18 when she was discovered at the Sharpstown Mall by a Playboy scout and was offered a chance to model nude for the magazine. She did a test shoot, then eventually moved to Southern California and was featured as Playboy's Cyber Girl of the week on April 22, 2002, and soon thereafter she became the first Asian Cyber Girl of the Month. A few more pictorials for the magazine followed.

Nguyen gained further popularity through the import racing scene. She has been featured on the cover of Import Tuner magazine, at car shows such as Hot Import Nights, and in the video game Street Racing Syndicate. In 2003, she was a contestant on VH1's Surviving Nugent, a reality TV show where participants performed compromising tasks and stunts for rock star Ted Nugent. She was also the most frequent host on the first season of Fuse TV's dance show, Pants-Off Dance-Off, on which a group of contestants strip to music videos Tila has also previously worked with VH1 as a commentator on WebJunks's 40 Greatest Internet Superstars.

Nguyen was featured on the cover of the April 2006 issue of Stuff magazine; in the interview, she claimed that her nickname "Tila Tequila" came about when she experimented with alcohol in middle school and had a severe allergic reaction. She was later included in Stuff's 100 Sexiest Women Online. She appeared on the August 2006 Maxim UK cover, was named #88 in their Hot 100 List, and also appeared in the December 2007 issue.

Tequila made an appearance as one of the 12 strangers in the first game on the April 6, 2007 episode of NBC's game show Identity. Her identity was that she has "over one million MySpace friends," a number which, as of that date, stood at 1,771,920. On March 4, 2007 Nguyen made a cameo appearance on the show "War At Home." She also appeared as a Hooters Girl in the 2007 film I Now Pronounce You Chuck and Larry.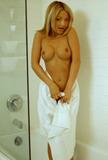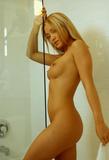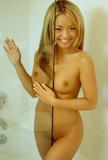 Click Here For The Video Of The Photoshoot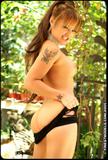 The Alleged Sex Video: